Shirley Orellana and Anne Johansen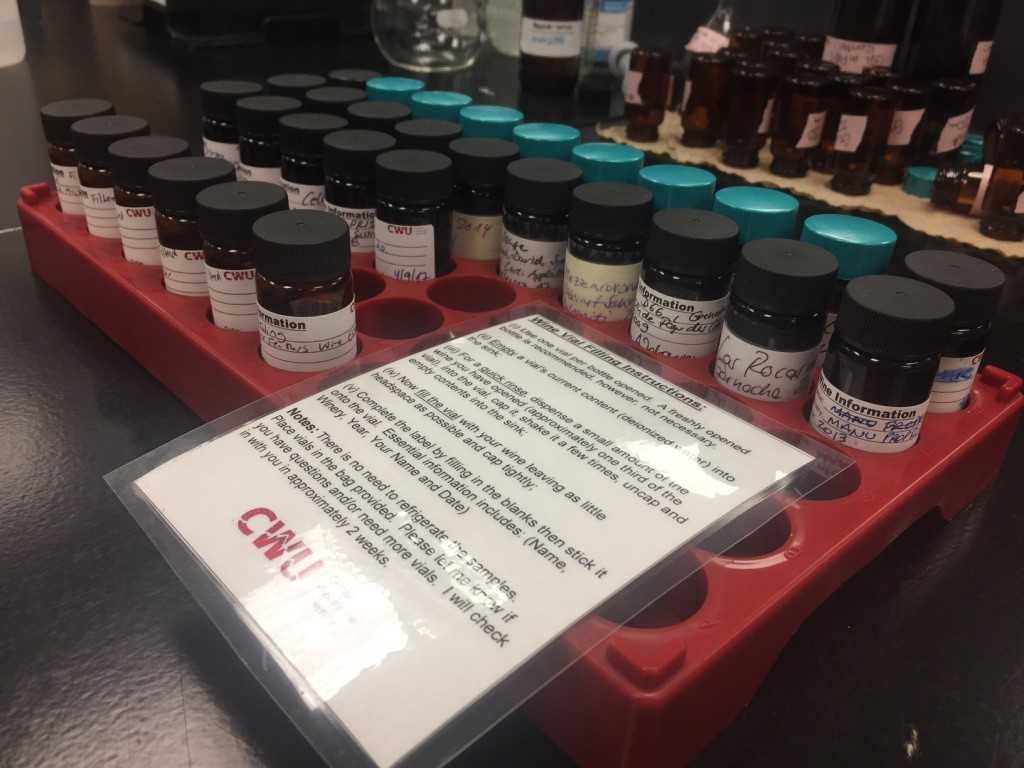 Rudy Kurniawan helped to bring national attention to wine fraud in the U.S., and there is now a documentary Sour Grapes about his story. But wine fraud is a serious international issue, as this interview and some wine publications make clear (see winefraud.com). Just last month, Wine Spectator (June 2018) had an article titled "France Grapples with Wine Fraud." Experts have devised many ways to detect wine fraud, mostly without opening suspected bottles. For example, they examine labels for uniformity with respect to aging, look at fonts, the age, stain and stamp of corks, consistency in age between capsule and label, weight of bottles, and so forth. Others combating wine fraud look at the wine inside to examine its chemical components.
At Central Washington University, chemistry graduate student Shirley Orellana, working with Professor Anne Johansen, just won the university's Best Thesis Award for her Master's thesis "Geographic Classification of Wines Using Their Elemental and Water Isotopic Composition." The thesis geographically classifies 133 wines from Washington state, California, Europe and South America, using their unchanging chemical elements such as metals, non-metals and water isotopes, with the goal of helping to combat wine fraud. The two researchers conclude that 11 elements are significant for classifying wines from these geographic regions, with manganese, zinc and lead being the three most significant elements. Shirley and Anne are the first to offer a chemical profile, or "fingerprint", for Washington terroir, and you can hear all about the process and its larger implications in this interview.
Listen to the Interview: