Andrew Wilson of Goose Ridge Vineyard & Winery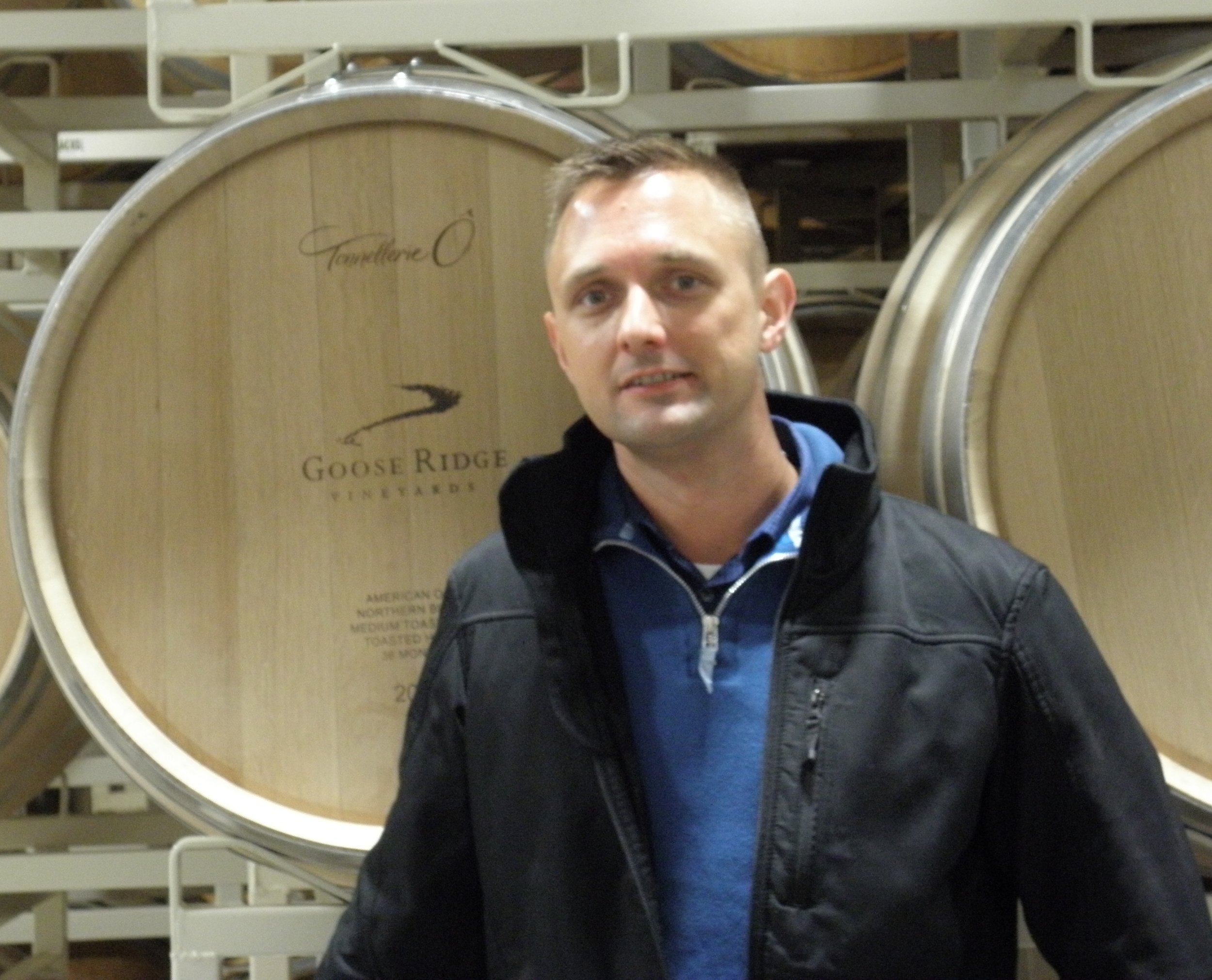 In 1998, Arvid Monson planted wine grapes on what had been Monson family cattle and orchard land since the early 1900s. Those initial Goose Ridge Vineyard plantings are now part of the largest contiguous vineyard in Washington state, with 2000 acres offering 16 different varietals and plenty of varying slopes and microclimates. The Monsons believe they're always farming for the next generation, and so cultivate biodiversity in their vineyard, including owls and hawks to control pests and cover crops to replenish soils. Today's Goose Ridge tasting room in Richland was the original winery where wines were first produced in 1999. A new state-of-art winery facility was built right in the vineyard in 2008. Today over 300,000 cases of wine are made there each year, with 90,000 displaying one of 4 Goose Ridge labels, and the rest produced for other wineries.
Head winemaker Andrew Wilson came to Goose Ridge Estate Winery in 2014, after managing Artifex in Walla Walla and working with winemakers from all over the world. He loves making blended wines, both with different varietals and with the same varietal from different vineyard blocks. With four different labels (Goose Ridge, G3, Tall Sage and Stonecap) available to the public in four tasting rooms (Richland, Woodinville, Leavenworth and Walla Walla), Goose Ridge Winery offers wines for all tastes and at varying price points, ranging from $10 to $50 per bottle. This past year Goose Ridge started making apple and cherry cider, also available at the tasting rooms. Listen here to learn about the advantages of making wine right in the vineyard, the relationship between tall sage and grapevines, the tribute to landscape and biodiversity in the Goose Ridge wine names, and much more.
Listen to the Interview: